Yes! BPM Supreme now offers free previewing accounts. Allowing new members to browse our library and preview our entire catalog before making a payment to ensure users know exactly what we offer.
Follow the steps below to create a free account.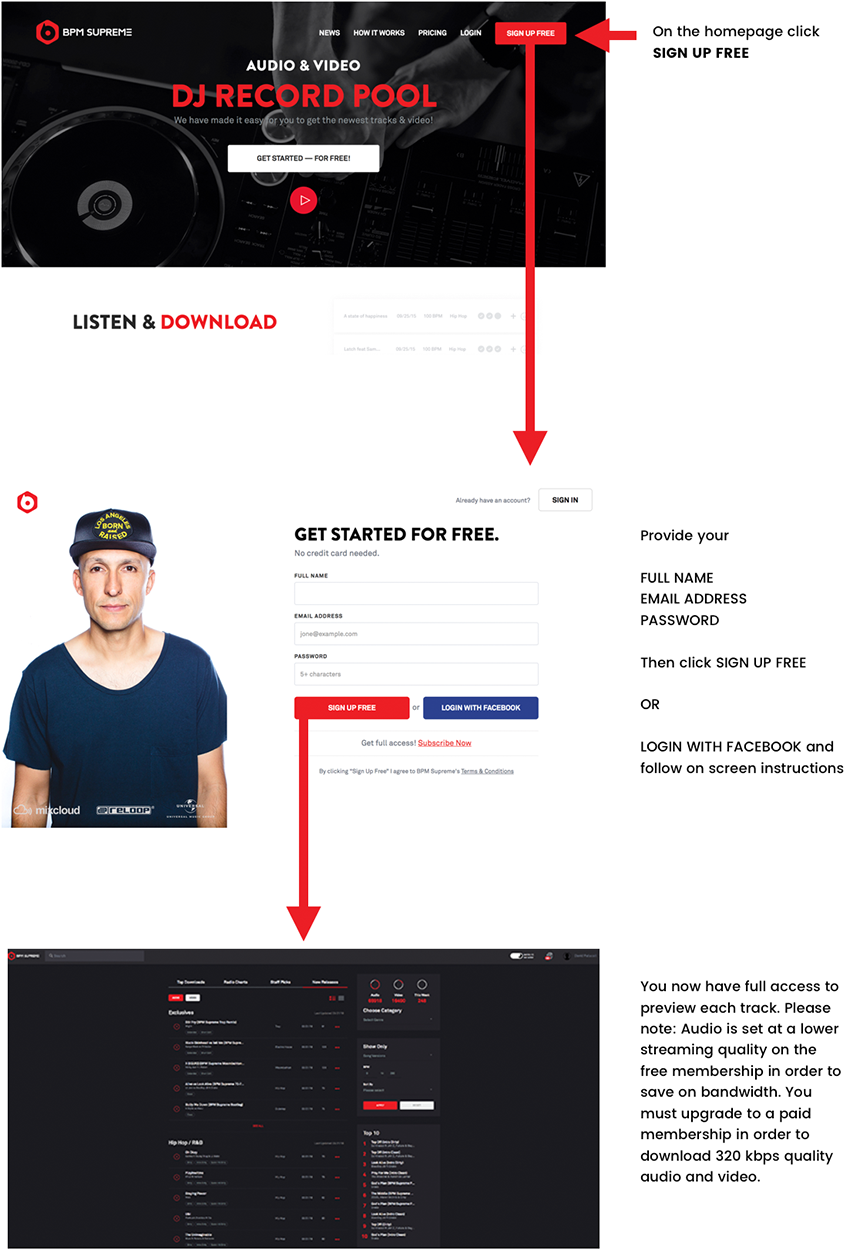 CHECK OUT OUR ARTICLE - HOW TO UPGRADE YOUR ACCOUNT TO STANDARD OR PREMIUM.